The following 12 art pieces are the first set in the series :: Wide Asleep in 4K :: by the Artist Philip Kocsis, depicting Massurreal dreamlike images. Each image pays homage to the original Surrealists' imagery using classical art and modern influences, and speaks to the "importance" of mass media's influence on the way we as a society perceive what is important.

In many cases our societal pressures are the opposite of what we as human beings need. This mental disconnect between perceived needs and actual needs result in inspiration or despair. "Wide Asleep" is an apolitical look at the human condition combatting the daily avalanche of data and suggestion. Life, freedom, and the pursuit of happiness, can be wonderfully funny or very tragic – it's completely up to your interpretation.

The originals in this series are produced in Ultra HDTV format (4K), both in resolution and proportion. The artist uses many traditional art tools as well as incorporating computer art, 3D programs and digital photography.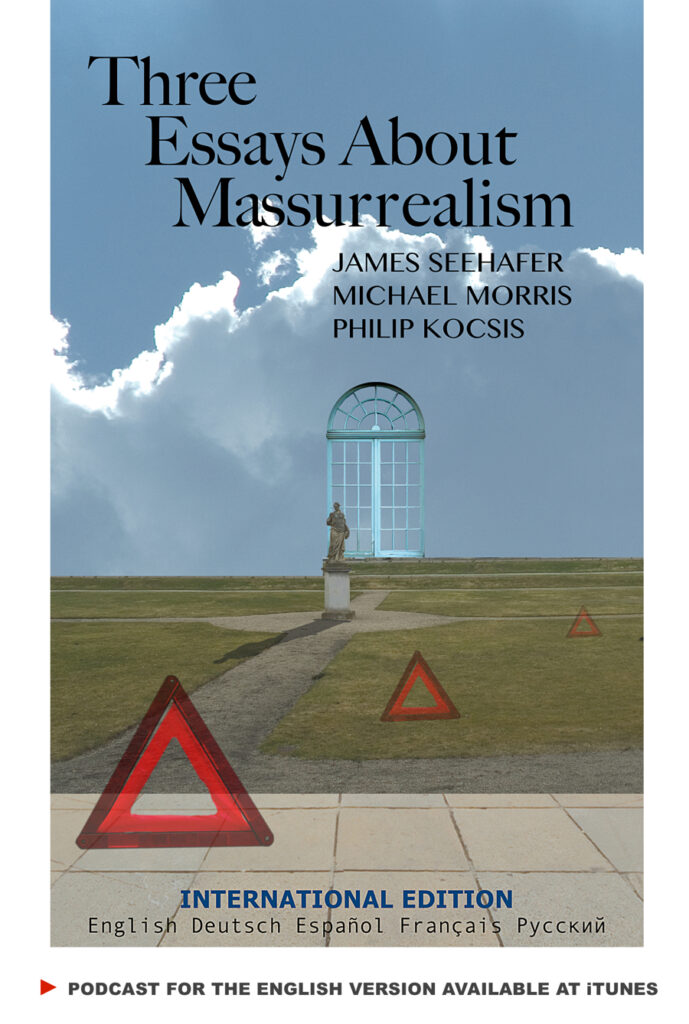 Three Essays About Massurrealism,
by James Seehafer, Michael Morris and Philip Kocsis